14/09/13 20:24
I have just gone public, on my latest oil lubrication refinements to the Panhard flat twin…
I have decided to replace the oil pump relief valve that dumps oil into the sump, and replace this with a new oil relief valve combined into the oil light piston.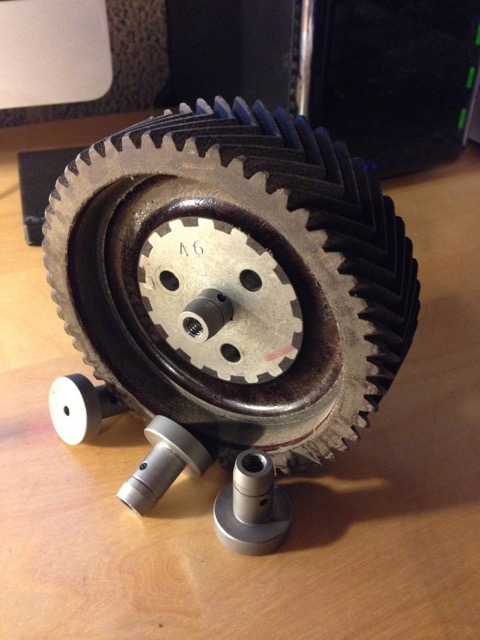 This has the added benefit of boosting the oil pressure in the camshaft gallery and enhancing the performance of the plain bearing surfaces. If you have a later engine and modify the oil drillings, and also block off the side drilling that feeds the timing gears, that's the crankshaft & camshaft double chevron gears, then you are in a win win situation.
I can adjust the relief valve pressure fro the default 4 bar or higher, but you can only use the higher values if you modify the oil pump outlet, as shown… essentially you are radiussing the pump outlet and enlarging the feed into the crankcase to reduce the back pressure and cavitation.
I created a spreadsheet to do the calculations...

The "depression" value is the recess to the set screw.