I have just finished the assembly of Brian's engine, aka the 2012 engine. As the deadline approached and some pieces became unavailable (crankshaft issues forced the changes), the planned developments changed and Brian's engine now includes
JE higher compression pistons,
New redesigned cylinder liners with revised tolerances.
Modified porting to inlet & exhaust
Recut & re-profiled valve seats
Peter Breed Rallye Crankshaft
Peter Breed lightened flywheel and clutch assembly
Revised oil circuits
Greater oil capacity by fitting M. Joel Brunel's double sump (modified to take O ring seals & filter plate)
New & bespoke second generation Internal oil filter (Yamaha motorcycle)
Viton oil seal to rear crankshaft bearing
Viton oil seal to front bearing
CNC alloy front timing cover incorporating ignition sensors.
Imfsoft IgnitionTCI 6.1 Programmable Ignition
Twin plugged cylinders with Bosch Twin Single Fire Coils
MAP sensor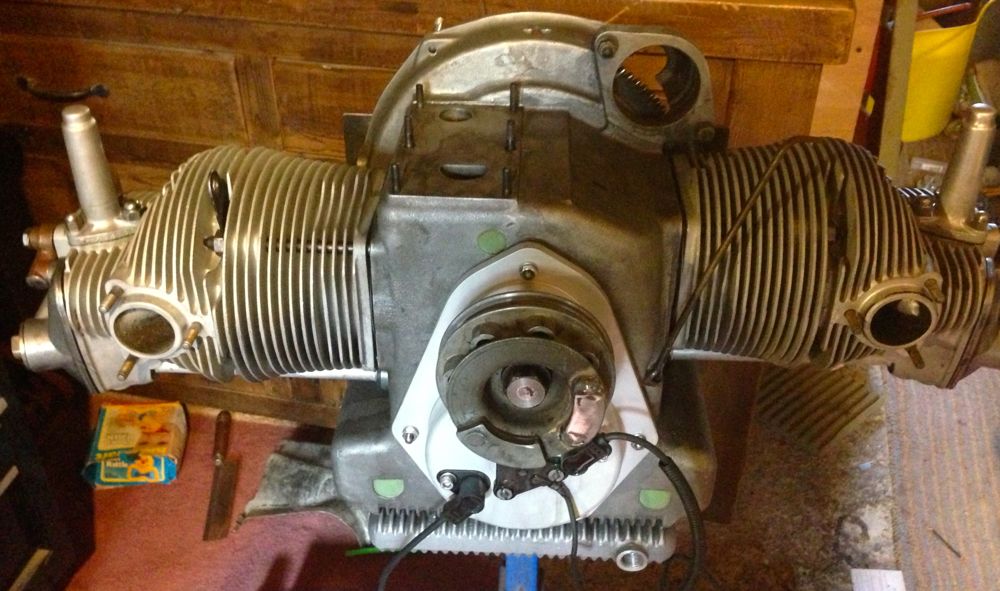 So hopefully in a few days, it'll be Almen here we come.